Passion for fashion, love for our traditions
Etzbal works with a variety of artisan groups around Guatemala. Our main objective is to help and promote economic and personal development in Guatemalan indigenous communities.
At Etzbal, teamwork truly makes the dream work. When you glance at one of our products, you are watching a collective effort from around the country to bring our most cherished traditions to life.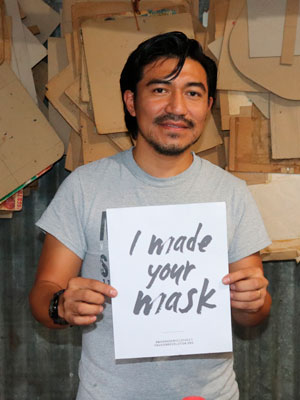 ANTIGUA
Guatemala
Abel is our main collaborator in the production of haute couture bags and accessories. His team excels at patterning and assembling the pieces for the manufacture of different products.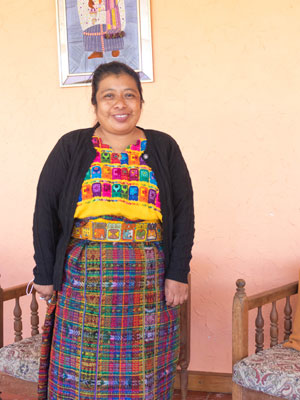 TÉCPAN
Chimaltenango
The training center for working women, Ixoqui', acts as an agent of change to empower rural women and to strengthen their community's development through empowerment, leadership, and productivity.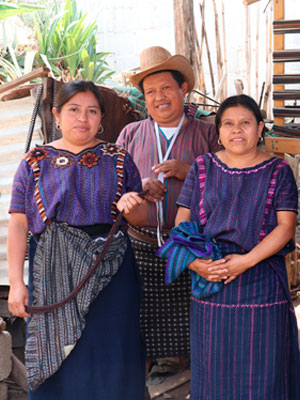 SAN ANTONIO PALOLÓ
Sololá
Small family businesses have been a source of inspiration and creativity. Lucas and his family are exemplary role models for carrying out their work with skill and passion.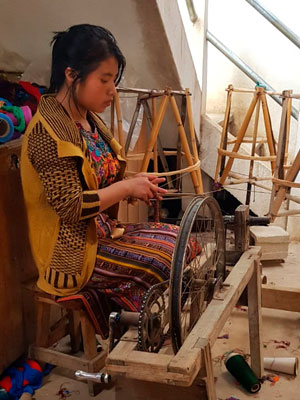 SAN JUAN
Sacatepequez
This small, tight-knit family group of artisans specializes in the elaboration of handmade products. Their artisan creativity allows the Santos' family to make this their primary source of work.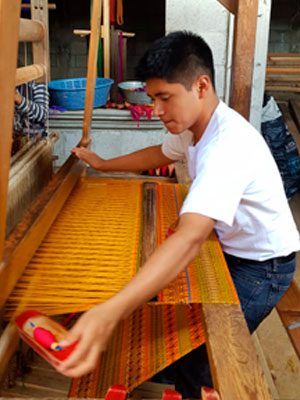 COMALAPA
Chimaltenango
They are responsible for making beautiful Mayan textiles, which are woven on foot looms with cotton fibers. These are young artisans engaged in preserving the Guatemalan traditions that have sustained their families for decades.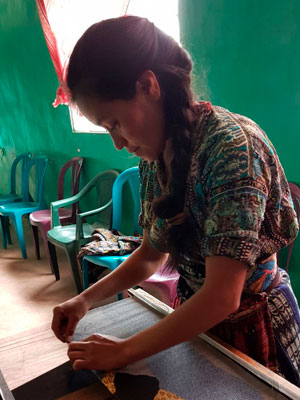 LOS ENCUENTROS
Sololá
We work with a cooperative of distinguished indigenous women, led by Adiva, with the ability to craft colorful beaded canvases. The result is dazzling pieces and canvases full of colors and textures.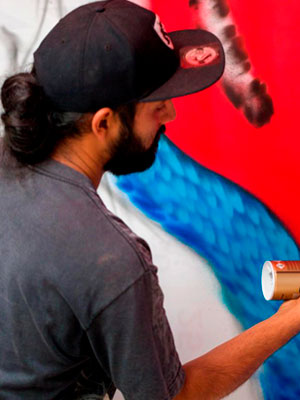 GUATEMALA CITY
Guatemala
We have collaborated with Woset García, a great Guatemalan muralist and creative graffiti artist. He exposes our "Mayan Nahuatl" line with an incredible mix of urban art techniques, graphic design, and freehand illustration.
I feel so blessed to be gifted this beautiful purse. Thank you so very much Maura. Every time I use it I get many compliments. The design, the quality of materials and the colors are so beautiful. Thank you!
These bags are beautiful! The combination of leather and one-of-a-kind textiles is absolutely gorgeous.
I love supporting national products, so I've had my bag for quite some time. It's part of my personal pallet color, and every time I use it someone always asks me where I bought it. Long live Guatemalan talent and quality!
I'm very impressed by their vision, high quality of products, work ethic and professionalism. They show a real commitment to helping Guatemala and its people.
I'm delighted by the attention dedicated to their clients and their products- which I may say are incredibly well done. Their raw materials and finishes are of top quality and their prices are affordable. Ideal for gifts, souvenirs and, not to mention, personal use!
Beautiful bags, good prices and excellent quality! I love my bag!
My bag is extremely comfortable and so colorful! Wherever I take it I get compliments. It can fit pretty much anything and it's easily accessible. It was assembled perfectly and the pompons give it an extra fun touch!
Gorgeous bags and accessories with wonderful designs and high quality finishes. And at accessible prices!
I love their bag designs- they are so elegant! And totally affordable!
I have my bag! Not only does everyone love it too, they all want to have it!