Etzbal works with a variety of artisan groups around Guatemala. Our main goal is to aid their economic and personal development, not only by providing work but by supporting their aspirations and helping them overcome different obstacles. We are firm believers in fair trade, we provide loans for our artisans to buy machinery for their workshops or building materials to improve their living/work conditions. Most of our artisans work where they live and keep the business in the family.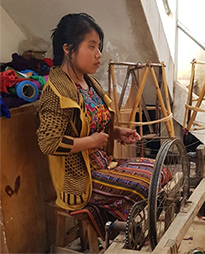 Take our artisans in San Juan Sacatepéquez, for example. This is a tightknit group, where the head artisan is the mother, have been working as a family in the elaboration of handmade products for generations. The father specializes in handling pure skin and leather, while other members are experienced in fine sewing, assembling and high-quality finishes.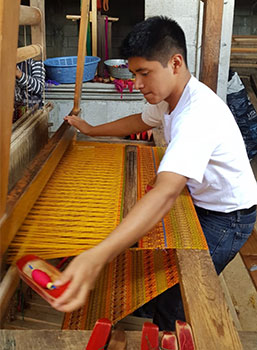 Our group in Comalapa Chimaltenango is mainly composed of women, although young people have also taken an interest in the Guatemalan traditions that have supported their families for decades. They are responsible for our elaborate and unique standardized textiles, which are embroidered on a foot loom from cotton threads handpicked by our designers.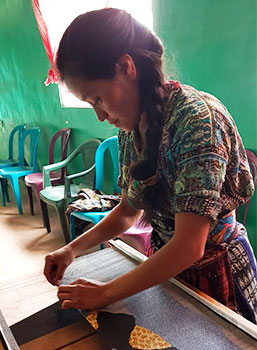 In Los Encuentros Sololá, we work with a women's cooperative that create the most breathtaking products from beads. They are so resourceful, that they've constructed their very own small version of a loom from wood pieces and combs. It's truly a treat to watch them assemble one-of-a-kind beaded designs onto a canvas.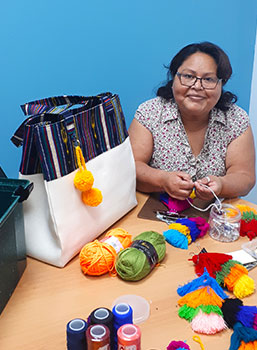 We also work with independent artisans in Guatemala City, that make of their unique talents for handmade products a second income. These are mostly women, who have learned the art of handcrafting accessories, such as pompons, that give our products their finishing touch.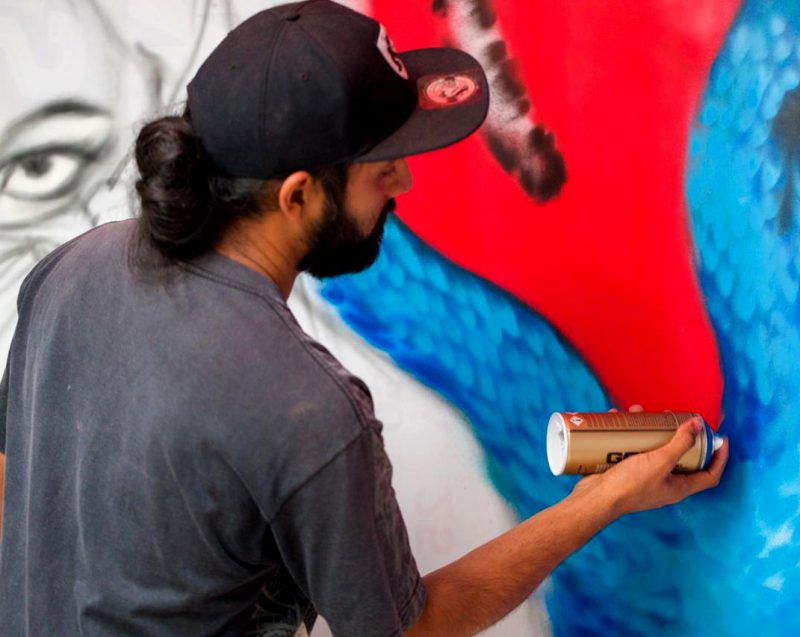 Recently, we began collaborating with a highly talented Guatemalan graffiti artist, Woset García. His incredible mix of urban art techniques, graphic design and free hand illustration is at the heart of our new Mayan Nahual line. His innovative skills and our extensive knowledge of our Mayan ancestry make for one-of-a-kind designs, that not only speak to our rich cultural heritage but our ability to capture de essence of the Mayan cosmovision in a way that is easy to understand and appreciate.
At Etzbal, teamwork truly makes the dream work. When you look at one of our products, you are looking at a collective effort from around the country to bring to life our most precious traditions.